Low price aluminium armoured cable for sale
Aluminum armored cable belongs to armoured cable. As we all know, the conductor can be aluminum or copper. You can call it aluminium wire armoured cable, aluminium armoured cable, which use the aluminum conductor. Therefore, you can choose from your needs. Huadong Cable Group is professional aluminium armoured cable manufacturers in China, we can customize aluminum armored cable for you. Now you can get aluminium armoured cable price list, just click here.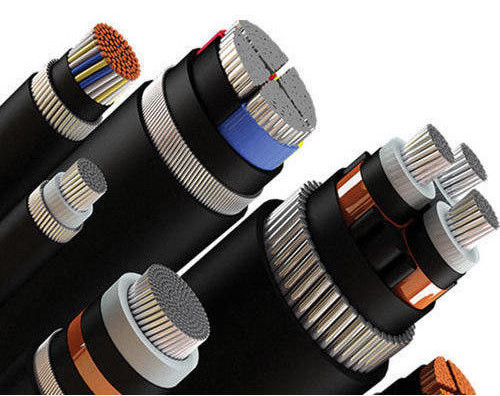 Aluminium Armoured Cable
Cores: 1,2,3,4,2+1,3+1 etc
Voltage: 0.6/1KV, 1-35kv
Standard:IEC 60502, BS 7870, GB/T12706 Etc.
Insulation:XLPE/PE/PVC
Sheath: PVC/PE or LSZH
Armour Type: Galvanized steel wires/ steel tape/steel wire
Nominal Cross-sectional Areas: 2.5mm-1000mm
What's the advantage of low price aluminium armoured cable?

We have known the conductor of armoured cable is aluminum or copper. Although they all can be used to armoured cable, they are different in many different. As we all know, the copper has better performance of aluminum, such as resistance, strength, stable performance and other performance. From these aspects, we can know the copper is much better than aluminum. But there is still aluminum conductor, it means aluminum has its own advantages. The most advantage of aluminum is the price. Aluminum is cheaper than copper. As for other aspect, we don't say the aluminum can't use, and it just not perform so well than copper. That's why we have aluminium armoured cable. Therefore, if you want to buy in a cheap price, low price core aluminum armoured cable is a good choice. Click here to get aluminium power cable price list right now.
How to choose high-quality 4 core aluminium armoured cable with low price?

Before you buy aluminium armoured cable, you should make sure your target. Then you can find from the target. First, you should consider the insulation material, according to voltage degree, the installation place and using environment. You can choose from PVC, PE, XLPE, EPR and other material. You can have a reference about xlpe armoured cable and xlpe swa cable. They have different mechanical and physical performances, you should consider your using of aluminum armored cable. Then you can choose the armored ways, such as steel tape armoured or steel wire armoured. Because you may bury them underground, and you should buy according the requirement of underground armoured cable. This can protect the aluminium armoured cable. The you can choose the section size of aluminum aluminum armored cable.
This is the general data you should pay attention, there are other data, and you should have communication with the professional workers. You can send your requirement to us, we can give you a quote as soon as possible.

After the judge, you can find aluminium armoured cable suppliers online. If you have a target, you'd better visit their factory. This is our aluminium armoured cable price list, and welcome to your coming with any time.
Why should you choose Huadong Cable Group?

Huadong Cable Group owns rich experience in aluminium armoured cable, whatever in China or all over the world. Therefore, We have the domestic business and foreign trade. In China, Huadong is very famous, and the most reason is the support of aluminium armoured cable factory. Advanced machine, skilled workers and professional designers are our best wealth. High-quality aluminum armored cable with low price and high-speed delivery are our forever pursuit.

If you know the cable well, you must know, China has the lowest price aluminum. In China, aluminium is the lowest in Henan. Fortunately, we locate in Henan. We own the cheapest aluminum. So our aluminium armoured cable price is also low. If you don't believe, you can get aluminium armoured cable price list from us. With over 20 years producing experienced, Huadong Cable Group has the ability to provide high-quality aluminum armored cable for you. Don't hesitate, just email us.