Huadong Cable Group is experienced 10mm swa cable manufacturers, and we have low price 10mm2 swa cable for sale all the time. As we all know, we will use 10mm swa cable in all field, such as building, shopping mall, school, hospital and other place. As long as the place can be used low price 10mm steel wire armoured cable, you can use it. When you come here, you must want to get high-quality 10mm swa cable, Now you can email us to get 10mm swa cable price now. If you want more than one cable, we can also give you our 10mm swa cable price list for you.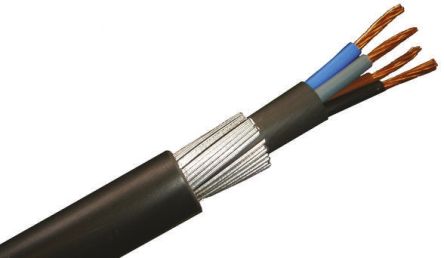 10mm SWA Cable
Cores: 1,2,3,4,2+1,3+1 etc
Voltage: 0.6/1KV
Standard:IEC 60502, BS 7870, GB/T12706 Etc.
Conductor Material: Copper/Aluminum
Insulation:XLPE/PE/PVC
Sheath: PVC/PE or LSZH
Armour Type: Galvanized steel wires/ steel tape/steel wire
What should you pay attention to in using cheap 10mm swa cable?

According to our daily life and news report, fire has been the most accident in cable using. The reason may come from many aspects. For security, every small thing is the big things. For our security, we should know how to use 10mm swa cable safely. Of course, high quality 10mm steel wire armoured cable is the most important. Now you can click here to get 10mm swa cable price instantly.

The main reasons of fire are outside fire and high temperature. There are something may cause outsider fire, such as oil system, fire, the explosion and fire of oil circuit breakers, the baking of high temperature steam or the coal conveying system, mechanical corrosion. When we install 10mm swa cable, we may cross them heat pipe. Although we make some preventive measures, there still may cause some high temperature, and then the swa 10mm cable may be dangerous. In addition, the high temperature weather also causes fire. There is some news about the oil station get fired in the high temperature weather. The dangerous factors are everywhere, once you don't notice them, and your 10mm swa cable will get dangerous. So the best thing you can do is to operate standard. You can contact us to get the using attention of low price 10mm steel wire armoured cable.
What can we do for you?

You may ever know Huadong Cable Group. If we are lucky, you may buy something from us. Then our cheap 10mm swa cable price is also for you. If you don't, it doesn't matter. We believe this is good start. We never want all customers buy some expensive things from us. If we do this, it seems we get some money from you. But have a imagination, once you find we cheat you, I am sure you won't never anything from us. Here is a example, if you buy 10mm swa cable from us, and we have a good cooperation. One day, your friend says this swa 10mm cable isn't worth it. When you find other 10mm2 swa cable suppliers, you know what happened. I believe you will be angry. So Huadong is a great 10mm swa cable factory. What we want and can do it to provide you standard swa 10mm cable with reasonable price. I am sure the first cooperation will be a good start.